While most people think of a lot as a piece of property with a house on it, there are many ways that you can use a lot for business. If you have recently purchased a lot or are considering purchasing one, here are seven ways to use it to benefit your business.
Rent It Out
One of the most obvious ways to make money off your lot is to rent it out. This is especially effective if the lot is located in a busy area or near popular attractions. People are always looking for places to park their cars, and if you have the space, you might as well profit from it. You can also rent your lot for birthday parties, weddings, or company picnics.
If you have a vacant lot in the suburbs, you could rent it for a farmer's market setup or local pop-up shops. This is a great way to get extra income while getting involved in the community and supporting local businesses. You could also lease your land to a cell phone company. They are always looking for new locations to put their towers, and they usually pay you a decent amount for the privilege.
Sell It
If you're not interested in renting or leasing your land, you could always sell it outright. This is a good option if you need to raise quick cash or are ready to get rid of the property. You can sell it through a real estate agent or post it online.
Land buyers looking for lots for sale want to find land in the perfect location and with an opportunity to customize it according to their needs. For example, if your land is located near a city, find a buyer looking to build a new home or office. If your land is in a rural area, look for buyers that want to use it for farming or recreation.
Grow Crops
If you have a large enough lot, you could even use it to grow crops. This could be anything from vegetables to flowers to trees. You could sell the crops directly to customers or wholesale them to local businesses.
If you don't have a green thumb, you could always hire someone to do the work. Or you can even rent it to farmers looking for land to grow their crops. This is a great way to make money while helping the environment, getting involved in the agricultural industry, and supporting local farmers.
Raise Animals
Another option for those with larger lots is to raise animals. This could include anything from chickens and goats to cows and pigs. Not only is this a great way to make some extra money, but it's also a great way to teach responsibility to your children (if you have any). This is, of course, applicable to lots located in rural areas. If you live in the city, you might want to check your local ordinances before setting up a farm.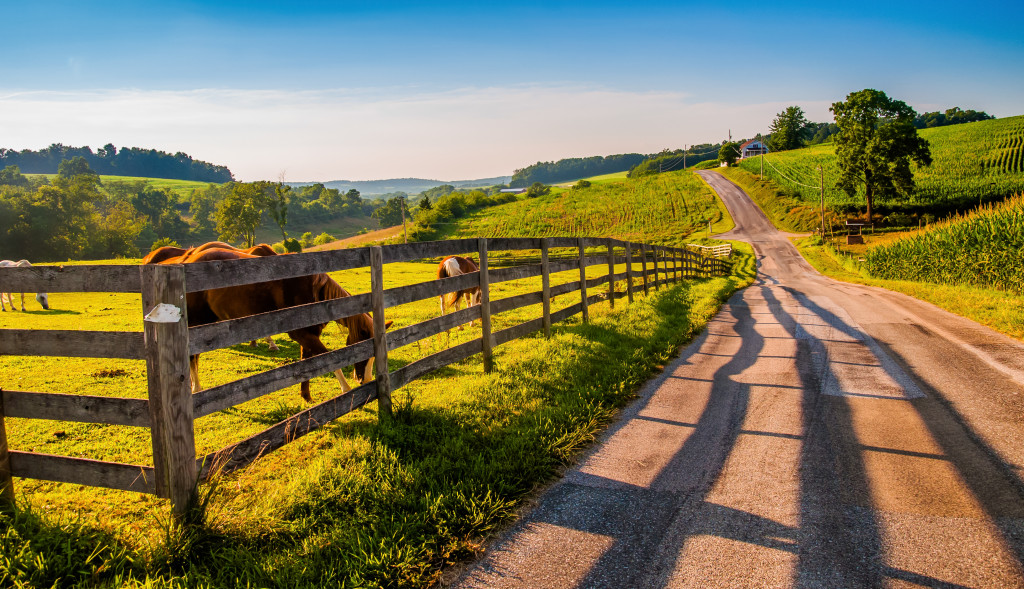 Start a Nursery
If you love plants and gardening, why not start your nursery? You can grow and sell all sorts of plants, from standard flowers and shrubs to more exotic varieties. Here are the most profitable plants to consider:
Trees (evergreen trees are always in demand)
Fruit trees
Bonsai trees
Flowers (especially rare or hard-to-find varieties like orchids)
Herbs
Cacti and succulents
Herbs (basil, rosemary, mint, etc.)
Of course, you don't have to limit yourself to plants. You could also sell garden supplies, pottery, birdhouses, and more. You can sell your plants online, at farmer's markets, and even directly to businesses. For example, many restaurants buy fresh herbs and produce from local nurseries.
Offer Outdoor Services
You can offer all sorts of outdoor services on your lot. This could include lawn care, snow removal, dog walking, and handyman services. You could even offer car washing or detailing services if your land is near a busy area. You can also explore offering outdoor cinemas during the summer, hayrides in the fall, or pumpkin picking in the autumn.
If the community wants to hold a block party or other event, you can offer to host it on your land. Other outdoor services where you can make extra income are:
Running a petting zoo
Hosting a picnic area
Providing a space for a food truck
Offering outdoor exercise classes
If you live near a city, you could rent your land for people to park their RVs
Use It for Advertising
Lastly, you can always use your lot for advertising purposes. This is especially effective if it's located in a high-traffic area where plenty of people will see it daily. You can rent the space for people who want to advertise their business or product could put up a billboard or promotional van.
You can also sell advertising space on your property to local businesses. This way, you don't have to pay for advertising, and you can still profit. You can even offer discounts to businesses that advertise with you for longer.
You can use your lot for business purposes in many ways. Whether you rent it out, build a storefront on it, or use it for advertising, owning a lot can benefit your business! So what are you waiting for? Get out there and start putting your lot to good use!